Chelmsford Minibus Hire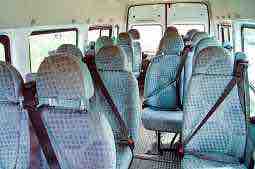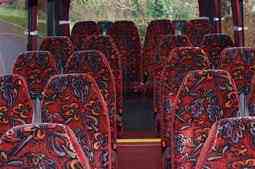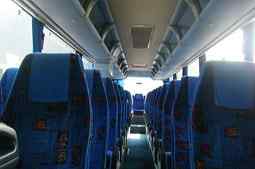 HOME – Chelmsford 
We are the leading Chelmsford minibus hire providers, offering a fleet of modern and well maintained vehicles, and backing it up with superior and unmatched service. 
 
Chelmsford in Essex is just 32 miles, or a half hours journey, from Charing Cross, the heart of London, making it a viable commuter town to the city. The town has a strong industrial base on its own, with several foundries and engineering works, and several corporate such as M&G Group, e2v Technologies and others, having their base in town.  
 
Chelmsford offers several attractions for visitors and residents alike. The region has several museums, the biggest and most visited being Chelmsford Museum. The Essex Police Museum showcases artefacts and objects related to local history. The Cater Museum, with its stately Victorian Halls, is a throwback in time. 
 
The Victorian railway viaduct that spans River Can, and stately monuments, such as the Chelmsford Cathedral, and Shire Hall, all date back to centuries, and are architectural delights.  
 
The open Essex countryside surrounding Chelmsford is breathtaking, with several attractions. The Epping Ongar heritage Railway is a good way to explore nature, while having fun at the same time. The Hanningfield Reservoir and Marsh Farm Country Park are two top day trip destinations in the countryside.  
 
Hylands House and Park, a country house and parkland that hosts several events of note, including V Festival, a popular annual music festival, and several private functions, such as weddings.  
 
Chelmsford also offers several activity venues for children. Riverside Ice and Leisure Centre, Admirals Park for sporting events, Marsh Farm Animal Adventure Park, and the Tropical Wings Zoo, with its butterflies, petting farm and kids' play area, all offer an interesting excursion for families. 
 
Whether it is corporate seeking transportation for their employees, business executives, families or colleagues going on days out tour, friends attending a concert or the races, event organisers seeking transportation to ferry their guests to their wedding, funeral, or birthday ceremonies, classmates out on an excursion, or for any other purpose, we are the first choice for most people in Chelmsford. Our popularity, and the overwhelming positive testimonials left by previous customers, are for good reasons. 
 
Our fleet trumps competition both in size and quantity. We have several vehicles at our disposal. We keep on purchasing new vehicles, and selling old vehicles, meaning we always have the latest, and most modern vehicles, to serve you. Our current stable of vehicles includes popular models, such as Mercedes 16 seater minibus, Ford Transit, Iveco coaches, and Volvos. All these brands offer the ultimate in comfort, and we add even more comfort-enhancing accessories. 
 
Safety and reliability are our key USPs. All vehicles, even if brand new, undergo standards tests every day. We indulge in proactive maintenance, and regular servicing, to pre-empt issues, and eliminate any possibility of breakdown. Our vehicles comply with all safety requirements mandated by law. Our drivers undergo special training in safe driving practises, and on traffic law. All our vehicles are fitted with GPS, facilitating real time tracking. 
 
We make it a point to keep our systems and procedures as simple as possible, for you. Our booking process is seamless, and takes not more than a few minutes. You have the option of generating an auto-quote by filling up a website form, or getting a custom quote, based on your specific requirements, from our customer care team. We are available round the clock, and approachable through live chat, email, and phone. 
 
We strive for professionalism in whatever we do. All our drivers have put in several thousand miles of driving similar vehicles, and undergo training in the nuances of customer care, to boot. Our customer support team makes it a point to not just schedule the trip for you, but also follow up with you to cover all bases, tie up any lose ends, offer value added services, honour any special requests, and more. 
 
With our Chelmsford minibus hire, you win both ways. You have access to the best vehicle, and the best support cum service. You also get the best rates in town. Group travel is a great way to save on travel costs, as the costs are apportioned to a large number of travellers. Our minibus hire in Chelmsford comes at extremely low rates, much less than what other minibus hire companies charge, for similar or even inferior service. 
 
Hiring a minibus requires careful evaluation of all these factors. A large number of corporate houses, and others have done exactly that and come to us regularly, convinced no one is able to match our service. Group travel is invariably for a specific purpose. Our reliable, punctual, and comfortable minibus and coaches take the uncertainty, stress, and pain related to group transportation, allowing group members to focus on the purpose of the trip wholeheartedly. With us, the journey becomes a part of the overall experience, and may even leave more long lasting memories than the actual destination.  
 
The two main roads passing near Chelmsford is A12 and A138. Chelmsford is connected to London and other parts of England by the Great Eastern Main Line. The nearest airport is London City Airport, 32 miles away, and all the London airports are within range of the town. When you opt for Chelmsford minibus hire from us, we pick your group up from any of the railway stations, bus stands, airports, or anywhere else in the CM postcode area, as you prefer. 
WHY CHOOSE US
Coach Tracker
Flights monitor at all airports
Manage your booking
Printer friendly tickets
G.P.S System
Specialised GPS system Pick you up on time
Timetables
Excellent time keeping
Avoid train delays
Switch to coach to avoid rail disruption
Save money
Save money on all coach sizes
Travelling with us
Voted number 1 for customer service
Luggage capacity
All vehicles have luggage capacity depending on the number of people
---
Online Exclusives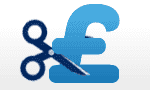 Lowest Rates Guaranteed save money on all sizes coaches.
Creditcards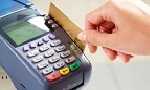 All Credit Cards Accepted
( charges may apply )
Business Accounts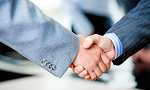 Business Accounts and Contract Work welcome.
Travel to Europe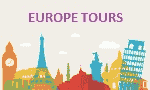 Travel to Europe- All inclusive
24 hours service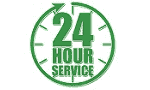 24 hour service 7 days a week.
Airport transfers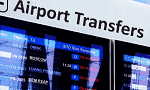 Airport transfers Free parking included at all airports.